Ambassador Marantis Highlights Significant U.S. Export Growth Opportunities with Japan's Entry into TPP
By Eliza Levy, Office of Intergovernmental Affairs and Public Engagement
Japan's entry into the Trans-Pacific Partnership (TPP) could lead to significant growth of U.S. exports to the Asia-Pacific region, Acting U.S. Trade Representative Demetrios Marantis told conference participants at this week's Global Business Dialogue "Eleven Plus One: Japan's Bid to Join the Trans-Pacific Partnership" event. The conference examined Japan's prospective participation in the Trans-Pacific Partnership (TPP) negotiations through the viewpoints of a series of speakers and panelists. Over 140 guests attended the conference event, including members of the business community, embassy officials, academics, U.S. government officials, and members of the press.
During his remarks, Ambassador Marantis laid out the Administration's robust trade agenda and specifically focused on the TPP and the significance of Japan's participation in this important regional initiative. Although Japan's inclusion in the negotiations brings promising opportunities, Ambassador Marantis said, there will be real challenges for the U.S. and other negotiating partners to surmount. He noted that the Office of the United States Trade Representative (USTR) will continue to consult extensively with Congress and stakeholders as it ensures that Japan meets the high standards of the proposed agreement.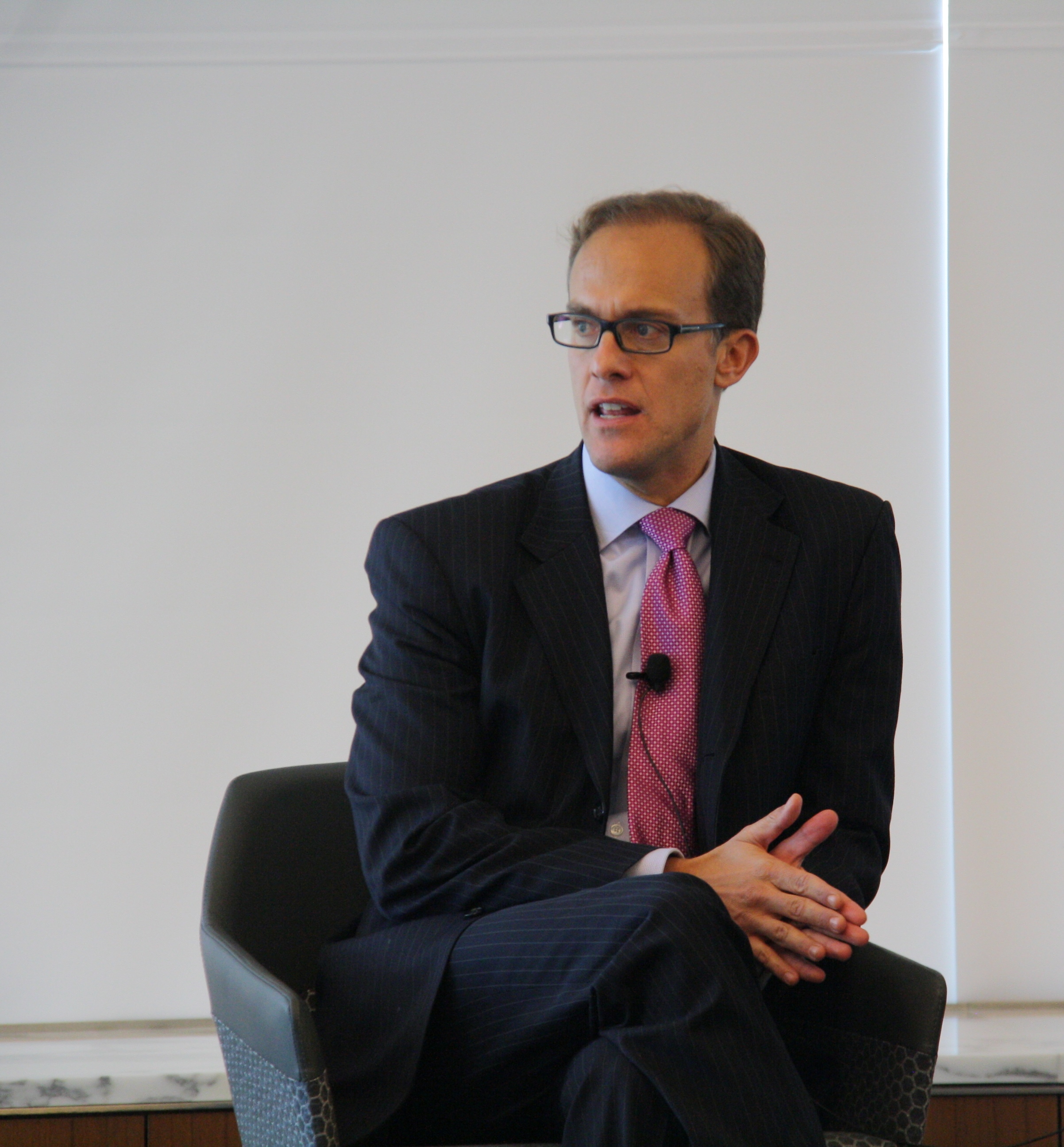 Acting U.S. Trade Representative Demetrios Marantis speaks at an event hosted by the Global Business Dialogue.
On April 24th, the Administration notified Congress of its intent to include Japan in the TPP negotiations. With Japan's entry, TPP countries will account for nearly 40 percent of global GDP and about one-third of all world trade. Japan's participation in the TPP will offer unprecedented opportunities to further open Japan's market and establish a level playing field in Japan for U.S. goods, services, and investment, and will dramatically enhance the TPP's overall economic potential to support additional U.S. trade and jobs.
There were three panels; the first provided an overview of the TPP, the second examined issues for industry and agriculture, and the third assessed views from other TPP partners. During the first panel, "The Big Picture: An Overview of Japan's Bid to Join the TPP," Assistant U.S. Trade Representative Wendy Cutler outlined the details of the agreements with and actions by Japan that enabled the United States to conclude bilateral consultations with Japan on joining TPP negotiations. During the panel, Minister Takeo Mori of the Japanese Embassy provided Japan's perspective on its upcoming participation in the TPP negotiations. In addition, the event included remarks from Distinguished Visiting Fellow of the Peterson Institute for International Economics and former United States Trade Representative Robert Zoellick.