U.S. Agriculture Exports Support American Jobs, Ambassador Siddiqui Tells Seminar
The Obama Administration will continue to open new markets to promote increased agricultural trade around the globe, while at the same time supporting jobs here at home. That was the message that Ambassador Isi Siddiqui, the Office of the United States Trade Representative's (USTR) Chief Agricultural Negotiator, brought to a seminar entitled "Writing the Rules for 21st Century Trade: New Solutions for Old Problems in the Trans-Pacific and Trans-Atlantic Negotiations," hosted by the International Food and Agricultural Trade Policy Council and the U.S. Chamber of Commerce this week. Ambassador Siddiqui highlighted USTR's continuing efforts to open new markets, touched on the ongoing Trans-Pacific Partnership (TPP) negotiations, and offered a preview of the proposed Transatlantic Trade and Investment Partnership (TTIP) negotiations.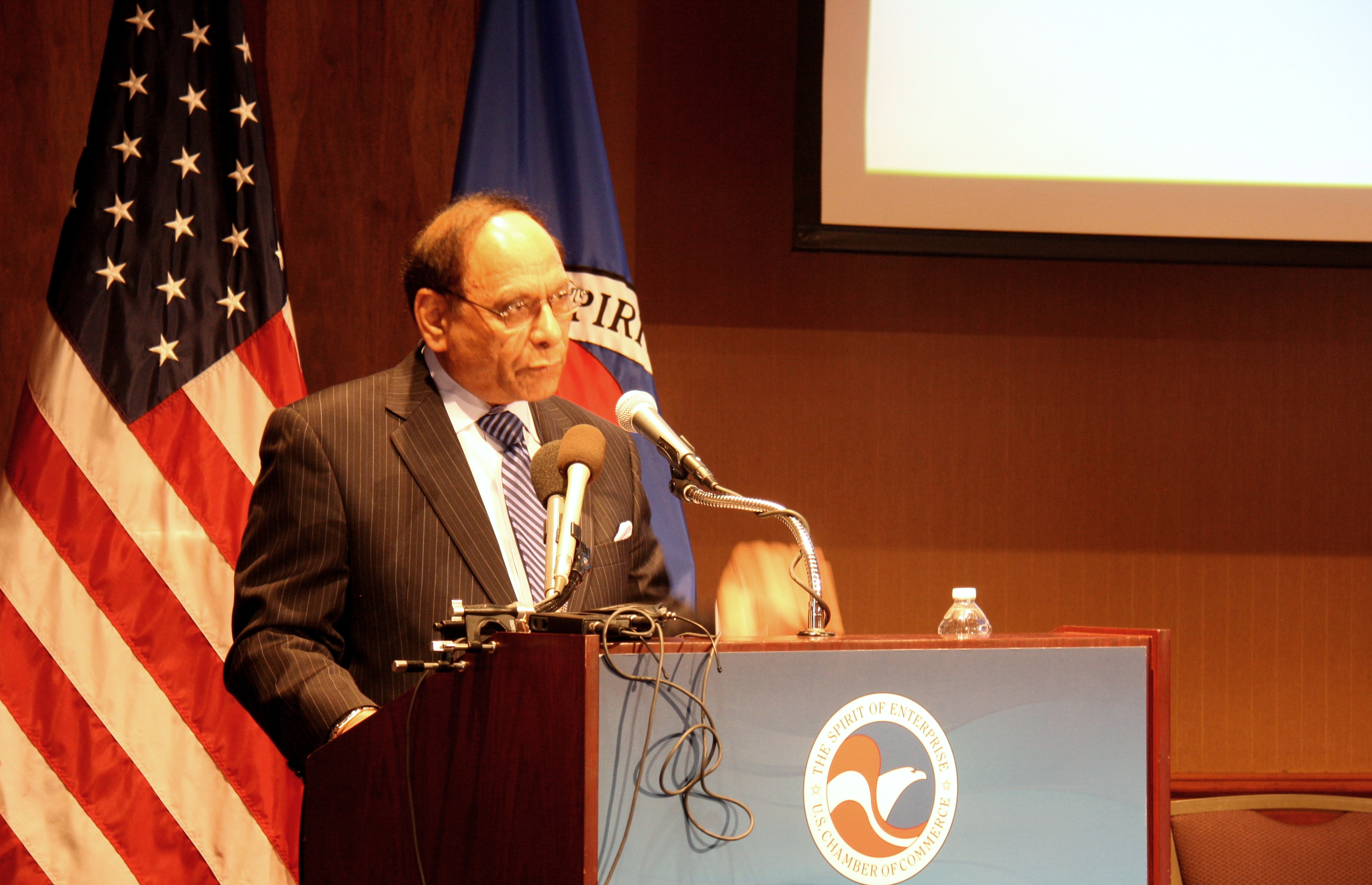 According to the United States Department of Agriculture's (USDA) Economic Research Service, Ambassador Siddiqui said, 2012 was a record year for U.S. agricultural exports ($145 billion). Those exports support approximately 1 million jobs for farmers, ranchers, and agricultural exporters. In fact, said Ambassador Siddiqui, U.S. agricultural exports have grown by 44 percent overall since 2009, and USTR will continue its work to open markets to U.S. agricultural exports, including in the context of ongoing and upcoming trade agreement negotiations.
USTR's Dan Mullaney also spoke to International Food and Agricultural Trade Policy Council seminar earlier in the day. Mullaney previewed the proposed TTIP agreement, and emphasized the importance of the U.S.-EU economic relationship. By focusing on a broad range of trade and investment issues, Mullaney said, the United States will continue to open new markets.
On May 29th and May 30th, USTR will hold a public hearing on TTIP, please click here for further details.