Aircraft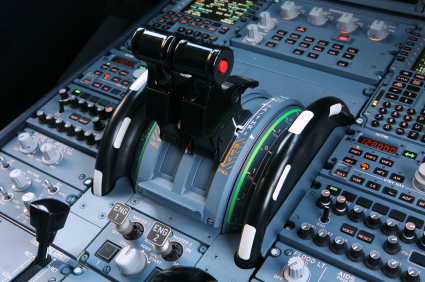 The Agreement on Trade in Civil Aircraft (Aircraft Agreement) requires Signatories to eliminate tariffs on civil aircraft, engines, flight simulators, and related parts and components, and to provide these benefits on a nondiscriminatory basis to other signatories. In addition, the Signatories have agreed provisionally to provide duty-free treatment for ground maintenance simulators, although this item is not covered under the current agreement.
It entered into force on January 1, 1980, and is one of two WTO plurilateral agreements (along with the Agreement on Government Procurement) that are in force only for those WTO Members that have accepted it.
The Aircraft Agreement
The Aircraft Agreement also establishes various obligations aimed at fostering free market forces. For example, signatory governments pledge that they will base their purchasing decisions strictly on technical and commercial factors.
There are 30 Signatories to the Agreement:
Canada

European Union

20 Member States are also Signatories to the Aircraft Agreement in their own right: Austria, Belgium, Bulgaria, Denmark, Estonia, France, Germany, Greece, Ireland, Italy, Latvia, Lithuania, Luxembourg, Malta, the Netherlands, Portugal, Romania, Spain, Sweden and the United Kingdom

Egypt

Georgia

Japan

Macao China

Norway

Switzerland

Chinese Taipei

United States
Those WTO Members with observer status in the Committee are:
Argentina

Australia

Bangladesh

Brazil

Cameroon

China

Colombia

Gabon

Ghana

India

Indonesia

Israel

Republic of Korea

Mauritius

Nigeria

Oman

Saudi Arabia

Singapore

Sri Lanka

Trinidad and Tobago

Tunisia

Turkey
In addition, the Russian Federation, the International Monetary Fund and United Nations Conference on Trade and Development are also observers.
Enforcement
European Union-Subsidies on large civil aircraft (DS316)
On October 6, 2004, the United States requested consultations with the European Union (EU), as well as with Germany, France, the United Kingdom, and Spain, with respect to subsidies provided to Airbus, a manufacturer of large civil aircraft. The United States alleged that such subsidies violated various provisions of the Agreement on Subsidies and Countervailing Measures, as well as Article XVI:1 of the General Agreement on Tariffs and Trade 1994. Consultations were held on November 4, 2004.
On January 11, 2005, the United States and the EU agreed to a framework for the negotiation of a new agreement to end subsidies for large civil aircraft. The parties set a three-month time frame for the negotiations and agreed that, during negotiations, they would not request panel proceedings.
The United States and the EU were unable to reach an agreement within the 90-day time frame.
Therefore, the United States filed a request for a panel on May 31, 2005. The panel was established on July 20, 2005. The U.S. request challenges several types of EU subsidies that appear to be prohibited, actionable, or both.
On October 17, 2005, the Deputy Director-General composed the panel as follows: Mr. Carlos Pérez del Castillo, Chair, and Mr. John Adank and Mr. Thinus Jacobsz, Members.  Following a series of extensions, the panel is expected to complete its work sometime later this year.